Dear Visitor,

Come to the Uxbridge Music Hall and enjoy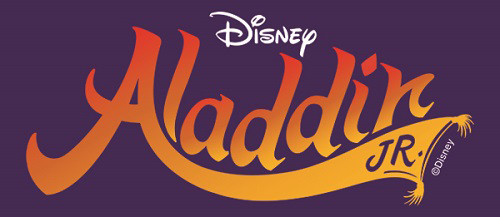 Aladdin Jr.
Join Aladdin and Jasmine on their magical carpet ride!
With the holidays around the corner, kids of all ages will delight in the Vocally Inspired Performers production of Aladdin Jr.
This Disney favourite will be on stage at the Uxbridge Music Hall for five shows: December 6 – 9, 2018.
This brand-new adaptation, features unforgettable music from the original movie, but also includes amazing new music from the Broadway
The cast consists of talented local singers, dancers and actors, aged 8-16. Everyone's favourite characters will be there, including Iago the talking parrot, and of course, Genie! Get ready to meet some exciting new characters as well. There will be plenty of Disney fun and enchantment for the whole family.
Tickets are: $23.00 for adults and $19.00 for students and include all taxes, ticket fees and Music Hall Improvement Fund.
To purchase tickets, click here
---
Other great shows coming to the Uxbridge Music Hall after December include: Agatha Christie's: The Unexpected Guest, Jesus Christ Superstar, Metropolis, The Fabulous Thunderbirds and A Funny Thing Happened On The Way To The Forum. Check out these great shows!

---
Make it an evening with dinner and then theatre by visiting one of the many great eateries in Uxbridge including: Urban Pantry, Laura's Casual Kitchen, The Tin Mill, Hobby Horse Arms and many others.
Visit: www.uxbridgemusichall.com for more great shows and to purchase tickets.
We're looking at building our list. Do you have a friend who would like to know more about the events happening at the Music Hall? Forward this to them and ask them to Subscribe to this awesome newsletter.
Putting a show on at the Music Hall? Check out some of the helpful pages on our website. Visit: uxbridgemusichall.com and click on: "About the Hall" and you'll see links for:
You can also contact us for more information. Visit our website and click: Contact Us.

Copyright © 2018 Uxbridge Music Hall, All rights reserved.
You are receiving this email as a special offering to patrons who opted in when purchasing tickets for production(s) at the Uxbridge Music Hall which was processed via StarTicketing.
To Modify or Unsubscribe from offerings and emails sent from the Uxbridge Music Hall, please Click here to: or
Uxbridge Music Hall
16 Main St. S.
Uxbridge, ON. L9P 1H1
905-852-6761 (rentals)
866-808-2006 (tickets)