Dear Visitor,
Summer is in full swing. Samantha Fish a blues guitarist, singer and songwriter comes to the Music Hall on July 9th and then Matilda: The Musical opens on August 16th and runs until August 25th.
Catch a show and make this a truly memorable summer.
---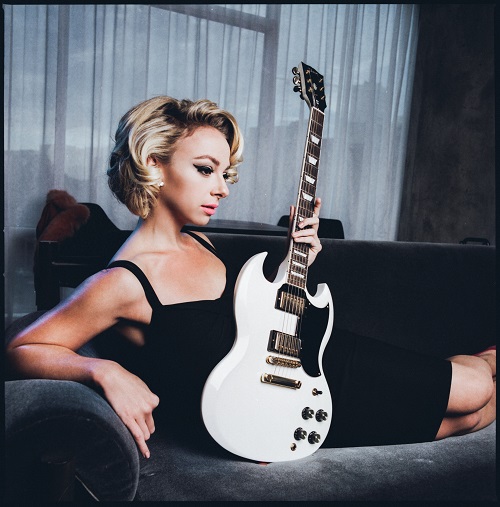 Samantha Fish played a SOLD-OUT show in Ajax and returns to the Music by the Bay Live stage in Uxbridge on July 9th.
"You should always get outside of the box," Samantha Fish says while discussing her boundary-breaking new album Belle of the West. "Challenging yourself is how you grow."
After launching her recording career in 2009, Samantha Fish quickly established herself as a rising star in the contemporary blues world. Since then, the charismatic young singer-guitarist-songwriter has earned a reputation as a rising guitar hero and powerful live performer, while releasing a series of acclaimed albums that have shown her restless creative spirit consistently taking her in new and exciting musical directions.
Fish appeared on Devon Allman's 2013 album Turquoise in a duet covering the Tom Petty/Stevie Nicks' song "Stop Draggin' My Heart Around". During the summer of 2013, Fish was called up on stage to play with a skeptical Buddy Guy who was so impressed with her playing on the guitar, he declared with a beaming smile to his audience, "When this kind of shit happens, I'll play all night!"
The New York Times called Fish "an impressive blues guitarist who sings with sweet power" and "one of the genre's most promising young talents." Her hometown paper The Kansas City Star noted, "Samantha Fish has kicked down the door of the patriarchal blues club" and observed that the young artist "displays more imagination and creativity than some blues veterans exhibit over the course of their careers."
All tickets are: $89.25 and include all taxes, ticket fees, and Music Hall Improvement Fund.
To purchase tickets, click here
---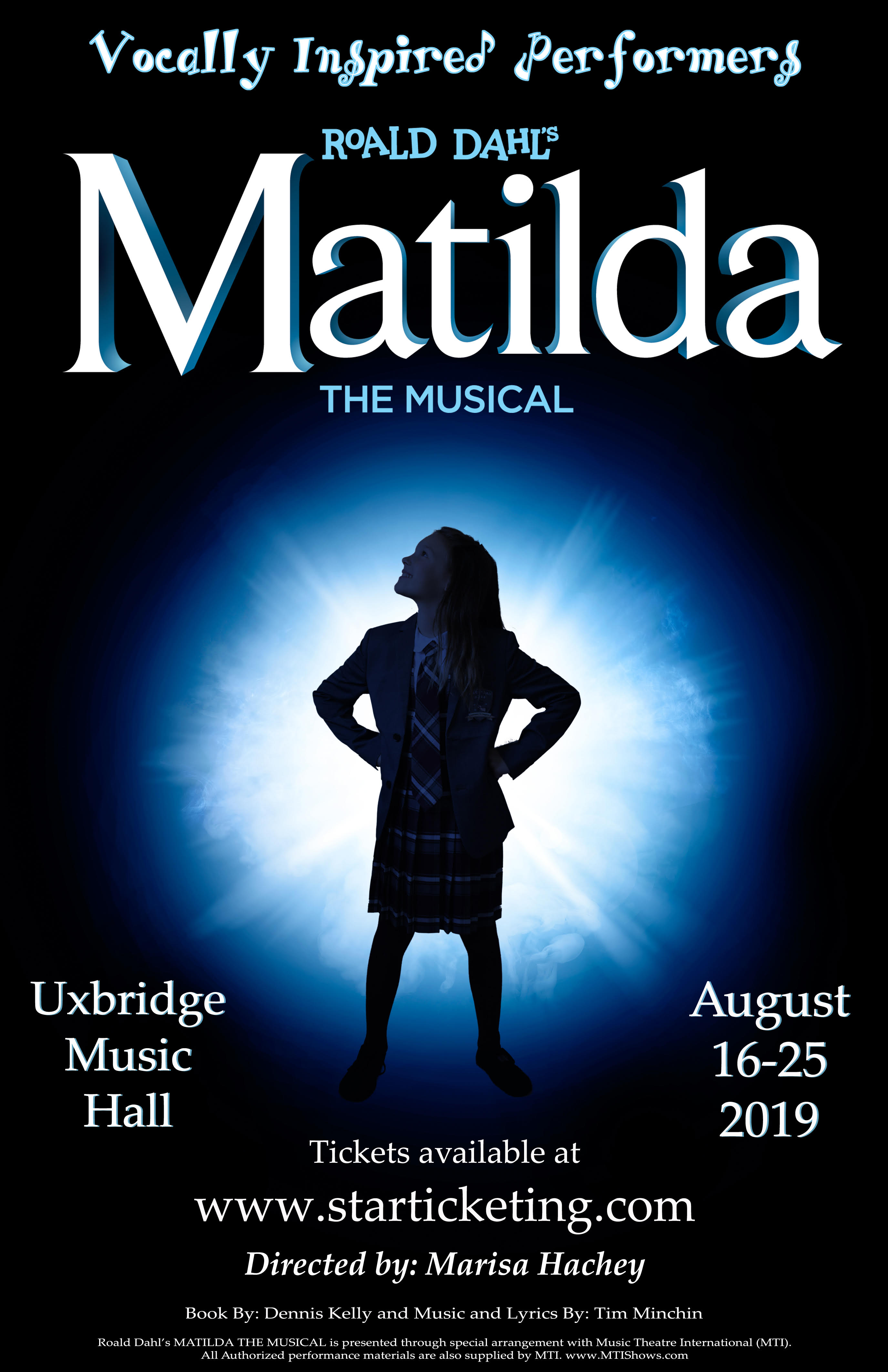 Come celebrate Vocally Inspired Performers' TENTH musical production with the captivating story of Matilda.
This is the story of an extraordinary girl with a vivid imagination and a sharp mind who dares to take a stand and change her own destiny.
Inspired by the twisted genius of Roald Dahl, this Tony Award-winning musical is a brilliant masterpiece that revels in the anarchy of childhood, the power of imagination, and the inspiring story of a girl who dreams of a better life.
With the book by Dennis Kelly and original songs by Tim Minchin, Matilda has won 47 international awards and continues to thrill sold-out audiences of all ages around the world.
34 talented, young performers are ready to "wow" audiences with their impressive performances! This show is packed with high-energy dance numbers, incredible songs, heartfelt moments and amazing magic.
Children and adults alike will be thrilled and delighted by the story of the special little girl with an extraordinary imagination. Don't miss the Vocally Inspired Performers magic that has been bringing VIP audiences to their feet since 2012!
All tickets are $25.00 for adults and $18.00 for students and children and include all taxes, ticket fees, and Music Hall Improvement Fund.
To purchase tickets, click here
---
Other great shows coming to the Uxbridge Music Hall after July & August include: Brass Transit, Kingfish, Mamma Mia Sing-A-Long, It Can't Happen Here, Cadence, Barefoot on the Moon, Coco Montoya, Chicago Plays the Stones, The Last Waltz, Mamma Mia and Purchase a 2018/2019 season subscription for OnStage Uxbridge's productions of: The Mystery of Edwin Drood, The 39 Steps and The
Mikado.

---
Make it an evening with dinner and then theatre by visiting one of the many great eateries in Uxbridge including Urban Pantry, The Tin Mill, Hobby Horse Arms, The Passionate Cook's Bistro and others.
Visit www.uxbridgemusichall.com for more great shows and to purchase tickets.
We're looking at building our list. Do you have a friend who would like to know more about the events happening at the Music Hall? Forward this to them and ask them to Subscribe to this awesome newsletter.
Putting a show on at the Music Hall? Check out some of the helpful pages on our website. Visit: uxbridgemusichall.com and click on: "About the Hall" and you'll see links for:
You can also contact us for more information. Visit our website and click Contact Us.
Copyright © 2019 Uxbridge Music Hall, All rights reserved.
You are receiving this email as a special offering to patrons who opted in when purchasing tickets for production(s) at the Uxbridge Music Hall, which was processed via StarTicketing.
Uxbridge Music Hall
16 Main St. S.
Uxbridge, ON. L9P 1H1
905-852-6761 (rentals)
866-808-2006 (tickets)