Dear Visitor,

February is upon us and the Uxbridge Music Hall has some live theatre that you will not want to miss.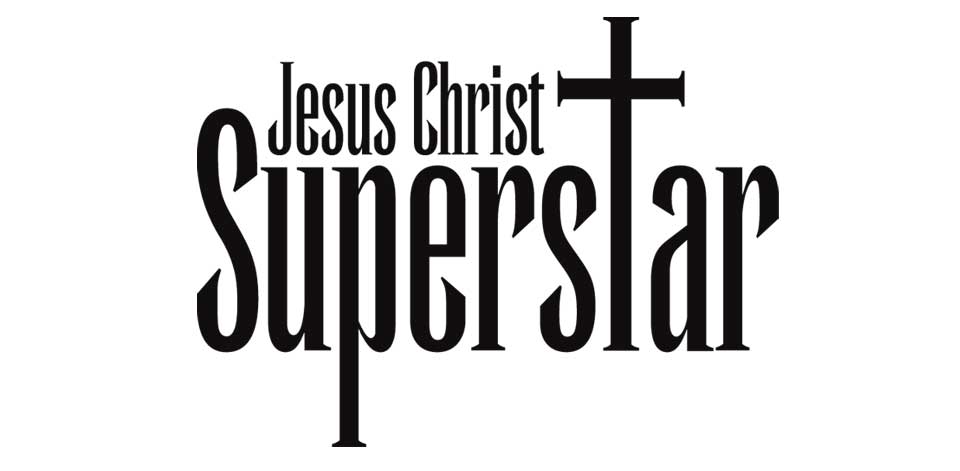 Ryleepuss Productions presents Andrew Lloyd Webber's: Jesus Christ Superstar.
Directed by Michael Yaneff and his creative team of 2018's presentation of The Drowsy Chaperone. Jesus Christ Superstar is set in the future and explores a world recovering from a nuclear war, but all of the wonderful music remains unchanged! Once again the costumes are designed by Alex Amini.
Performances from Feb 14 to 23. Matinees are at 2:00 pm on Feb 17 and 23. Evening shows start at 7:30 pm.
Tickets are buy one get one half price on Feb 14 only!
Contact StarTicketing for group sales of 10 tickets or more at 1-866-808-2006.
Prices: Adult: $25, Senior: $22, Student: $15
Groups: Adult: $22, Senior: $20, Student: $15
All prices include taxes, ticket fees and the Music Hall Improvement Fund.
To purchase tickets, click here
---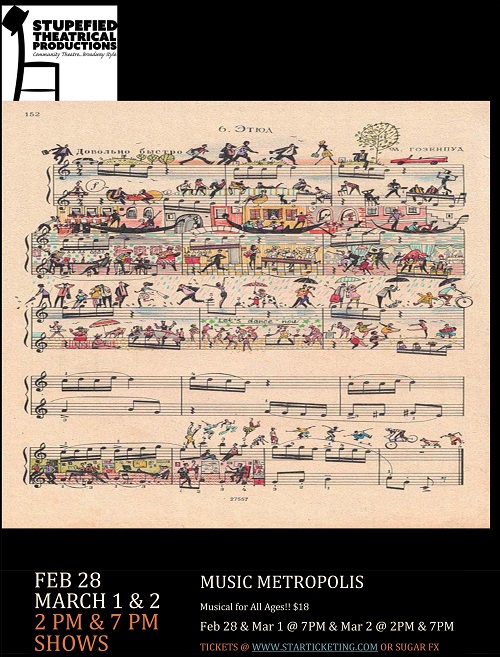 Stupefied Theatrical Productions presents: Metropolis.
What would happen if music, literally, came to life? Like Toy Story. What do you think happens when you play an instrument? Do the notes speak to each other? If a note could speak, if a tempo could breathe - what would it sound like? Would they live happily together? Or would there be arguments and jealousies?
Music is about to take you on an adventure as music notations attempt to save their city from a sinister, tormented Rest who wants more than anything...silence! Through this journey you will meet musical friends and foes along the way. Their journey teaches them about overcoming obstacles, accepting individuals for who they are, and the importance of working together.
Feb 28 - Mar 2 at 7:30 pm. Matinee on Mar 2 at 2:00 pm.
All tickets are $18.00 and include all taxes, ticket fees and the Music Hall Improvement Fund.
To purchase tickets, click here
---
Other great shows coming to the Uxbridge Music Hall after February include: The Vagina Monologues, The Fabulous Thunderbirds, A Funny Thing Happened On The Way To The Forum, Jimmy's Old Time Radio Show, Brass Transit, and The Last Waltz. Check out these great shows and others!

---
Make it an evening with dinner and then theatre by visiting one of the many great eateries in Uxbridge including: Urban Pantry, The Tin Mill, Hobby Horse Arms, The Passionate Cook's Bistro and many others.
Visit: www.uxbridgemusichall.com for more great shows and to purchase tickets.
We're looking at building our list. Do you have a friend who would like to know more about the events happening at the Music Hall? Forward this to them and ask them to Subscribe to this awesome newsletter.
Putting a show on at the Music Hall? Check out some of the helpful pages on our website. Visit: uxbridgemusichall.com and click on: "About the Hall" and you'll see links for:
You can also contact us for more information. Visit our website and click: Contact Us.

Copyright © 2019 Uxbridge Music Hall, All rights reserved.
You are receiving this email as a special offering to patrons who opted in when purchasing tickets for production(s) at the Uxbridge Music Hall, which was processed via StarTicketing.
To Modify or Unsubscribe from offerings and emails sent from the Uxbridge Music Hall, please Click here to: or
Uxbridge Music Hall
16 Main St. S.
Uxbridge, ON. L9P 1H1
905-852-6761 (rentals)
866-808-2006 (tickets)